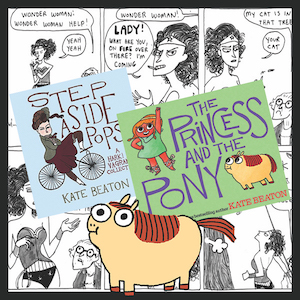 Kate Beaton recently moved back to her native Nova Scotia as noted in this interview on localxpress (https://www.localxpress.ca/local-arts-and-life/cartoonist-kate-beaton-hits-big-leagues-while-relishing-her-withdrawal-to-mabou-350573). Kate's webcomic, Hark! A Vagrant, has been collected into two books (so far) and both have been best-sellers, along with her kids book – Princess & a Pony!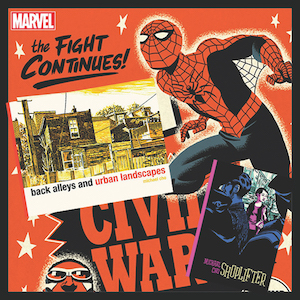 Mike Cho has written and illustrated Shoplifter, a graphic novel published by Drawn & Quarterly and a collection of his urban landscapes showcasing the back alleys of Toronto. Currently he can be seen on many covers adorning Marvel Comics including the best-selling series Civil War II.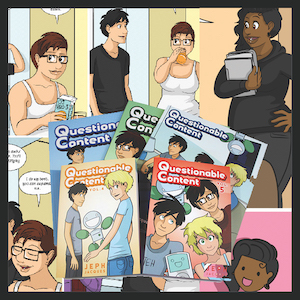 UPDATE: Jeph will not be at DCAF this year. Our apologies for any inconvenience and we hope he feels better soon!
Jeph Jacques writes and draws Questionable Content. It has been his full-time job since September 2004.
Questionable Content is an internet comic strip about romance and robots. It started on August 1, 2003. It updates five times a week, Monday through Friday.
Jeph is originally from Rockville, MD, USA and currently lives in Halifax, NS, Canada. Jeph also makes Alice Grove, which is a sci-fi comic strip. He is also currently doing dord.horse. He also makes music.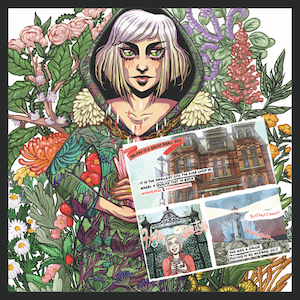 Jordyn Bochon is known for her strange, and sometimes sexy, short stories. Recent releases include the second issue of her Gene Day Award-nominated comic, Finnegan Strappe and the Claw of the Earth, and the weekly choose-your-own-adventure comic Cuir'ro, published in Haligonian news magazine The Coast. See more at http://8et8.net
Ryan North is a writer who lives in Toronto, where he writes Dinosaur Comics (you can read those for free at qwantz.com!), wrote the Eisner and Harvey award-winning Adventure Time comics (these ones cost money!), co-edited the #1 bestselling anthology series Machine of Death (you can read that at machineofdeath.net for free!) and writes the Eisner-nominated Unbeatable Squirrel Girl series for Marvel (again: they want your $$$).  His latest book, Romeo and/or Juliet, allows YOU to play through and make the decisions for Shakespeare's heroes, which is absolutely a great idea and won't cause them to get into trouble three choices in.  He once messed up walking his dog so badly it made the news.  Find out more at ryannorth.ca.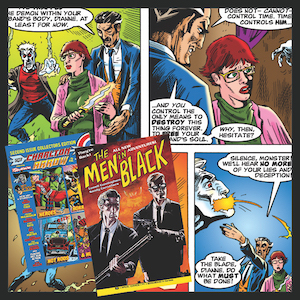 I think we covered Sandy Carruthers already, but we made this cool panel showing some of his work so let's go over it again:
Sandy is a maritime artist from Prince Edward Island. His earlier comic book work includes Alien Nation, Invader From Mars and Men in Black. He later drew editorial cartoons and worked on Captain Canuck. After a time with Lerner producing 'Choose or Lose' Adventure comics, he started drawing for Charlton Neo revitalizing Pat Boyette's 'Spookman', and co-creating with writer Roger McKenzie 'Spirit Talker' a western tale. He teaches Graphic Design full time at Holland College in Charlottetown PEI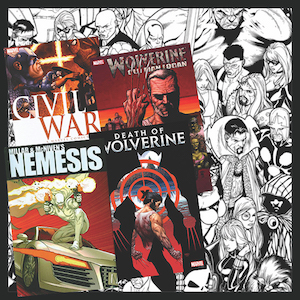 Steve McNiven started illustrating comics for Crossgen Comics and then went on to work for Marvel Comics on some high profile series like the original Civil War with Mark Millar, Avengers with Brian Bendis and The Death of Wolverine with Charles Soule. Steve lives in the wilds of Nova Scotia.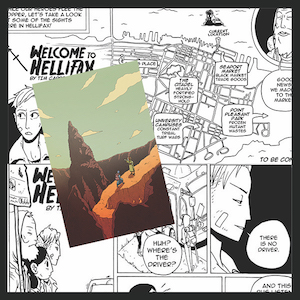 Tim Carpenter makes the Welcome to Hellifax comic strip for  The Coast newspaper and is a freelance illustrator and animator from Halifax, Nova Scotia, where he currently lives with his partner and frequent collaborator, Jordyn F. Bochon. See more of his work at http://tim.8et8.net