Meet some more of the folks coming to the 5th annual Dartmouth Comic Arts Festival!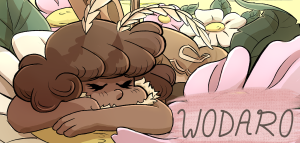 Wodaro is an illustrator with a love for comics and cartoons! You can see more of her art on her webpage: wodaro.tumblr.com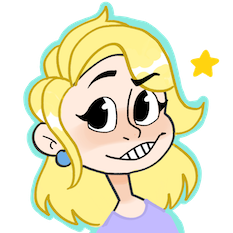 Shinyjpg's art can be found on http://heyshinydraws.tumblr.com/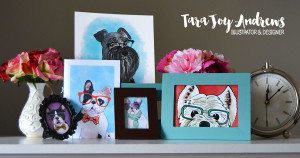 Tara Joy Andrews – Pet Illustrations is a Graphic Designer that illustrates your favourite beloved pets in her spare time. She always loves a creative challenge and giving her creations lots of personality and character.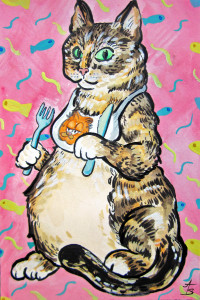 Amber Solberg is an illustrator, artist, cartoonist and instructor with an eye for the odd. Hailing from Alberta, she headed east to the ocean and now lives and works in Halifax, Nova Scotia. She's found that storytelling, bookmaking, watercolours, and humour are her jam (although not what she'd want on toast). See more at: www.ambersolberg.com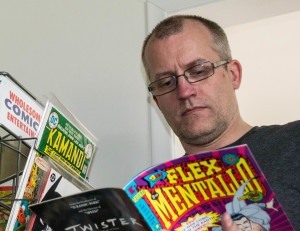 Scott Marshall has been publishing his own personal, idiosyncratic comics since 1991. A native Nova Scotian, he currently produces a webcomic called The Insult and a variety of comics in print, including his new anthology of short works called Flavour Country. He lives in Halifax with his wife Nicole and a pair of cats. Check out his website at www.potzrebie.com.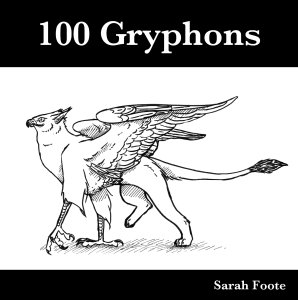 Sarah Foote is a local artist and a big fan of web comics and manga.  She recently self-published her first art book/coloring book: "100 Gryphons".  She mostly sketches in mechanical pencil and does the occasional ink piece, with the exception of the art for her book "100 Gryphons" where she inked one gryphon per day for 100 days.
Sarah mostly draws animals, fantasy creatures and anthropomorphic characters.  She has also dabbled in watercolor painting, started a couple comics, completed an engineering degree and learned to play the ocarina.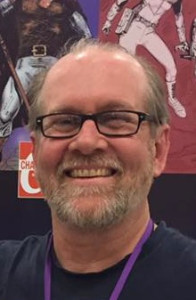 Sandy Carruthers is a maritime artist from Prince Edward Island. His earlier comic book work includes Alien Nation, Invader From Mars and Men in Black. He later drew editorial cartoons and worked on Captain Canuck. After a time with Lerner producing 'Choose or Lose' Adventure comics, he started drawing for Charlton Neo revitalizing Pat Boyette's 'Spookman', and co-creating with writer Roger McKenzie 'Spirit Talker' a western tale. He teaches Graphic Design full time at Holland College in Charlottetown PEI.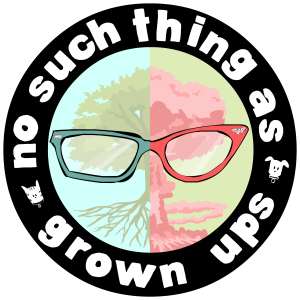 NO Such Thing as Grown Ups is a comedy podcast hosted by two non-grown ups Tara Audibert Indie Film Maker and owner of Moxy Fox Animation and Comic Studio and Curtis Carey "Morning Everybody" Youtuber and Game Developer extraordinaire. Both have been artists for decades and have never become grown ups. They will be selling commissions, prints, posters and indie comics, as well as promoting the indie film "The Importance of Dreaming" Coming 2016.
http://www.nosuchthingasgrownups.com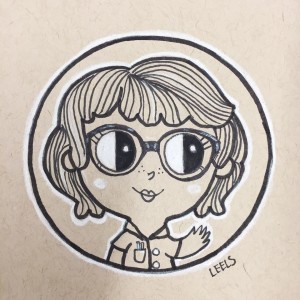 Cute Cavu's work can be found on Facebook at https://www.facebook.com/cutecavu/home and Instagram at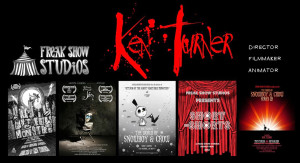 Ken Turner/Freak Show Studios has been producing original content in animation, film, books and illustration since 2006. See more at:
http://kenturner.blogspot.ca/
https://www.facebook.com/pages/Freak-Show-Studios/320676831282974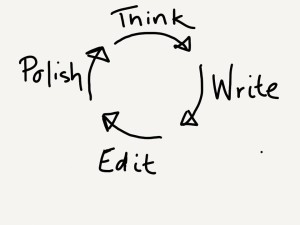 Kelly Smith is new to the comic book writing scene, diving in last year,  she was accepted into and published in three anthologies, and has been accepted into a fourth being published later this year. She is currently working on her own mini series, as well as various projects with artist Lisa White.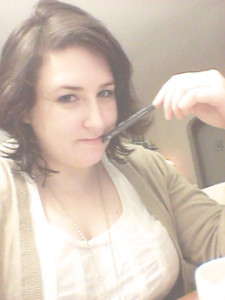 Jen DesRoche is an illustrator/painter living and working in Halifax N.S. See more of her work at  jenniferdesroche.wordpress.com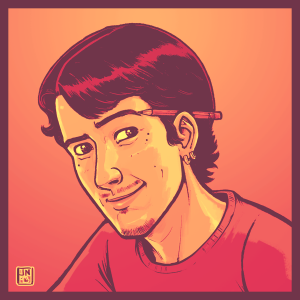 James Neish is a freelance comic book illustrator living in Halifax. He creates his own weekly webcomic called 'ZooFiles' (www,zoofiles.ca) and draws other indie comics like Brian Andersen's 'Stripling Warrior' and Adam Sigrist's 'Hero'.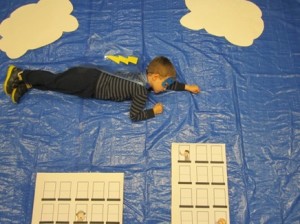 Halifax Public Libraries: From Hubbards to Sheet Harbour, there are 14 branches of Halifax Public Libraries waiting to offer you free access to handy resources. Spaces for creative work at large tables or in comfy chairs, instant free Wi-Fi as you walk in the door, graphic novels to borrow and return anywhere in Nova Scotia. We are a vibrant and vital community hub – a place for everyone. We are your public libraries, so use us, partner with us on comic art programs, or simply tell us what you need.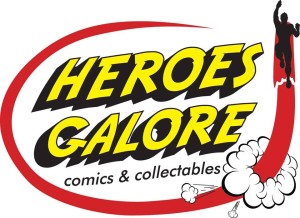 Heroes Galore Comics & Collectables and Triple C are two Hobby/Collectable businesses in one convenient location. Specializing in Comicbooks/Cards/figures!
They're on facebook here: https://www.facebook.com/groups/464345267091466/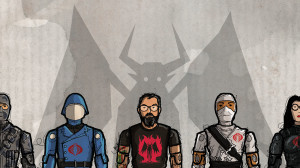 Christopher Hemsworth is a Halifax-based illustrator, artist, and designer, as well as the creator of the webcomic Dear Inner Demons.
His work has been featured in galleries, shops, and in numerous publications including WiRED Magazine, The Huffington Post, Applied Arts Magazine, and The Chronicle Herald.
In 2016 he embarked on a massive project entitled GIJOE365, which he will be showcasing at his DCAF table this year, along with many other pieces.
Dear Inner Demons: http://dearinnerdemons.com/
GIJOE365: http://gijoe365.com/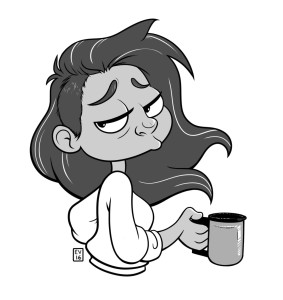 Elise Vermeulen is a small town girl with a strange interest in all things historical and cartoony.  Studying Animation and Illustration, she is located in Halifax as an animator for Teen Titans Go for Coperniucs Studios. When time allows it, she does a lot of doodling in her spare time which can be seen in her prints and sketchbooks of personal work.  You can find more of Elise's work at eversartdump.tumblr.com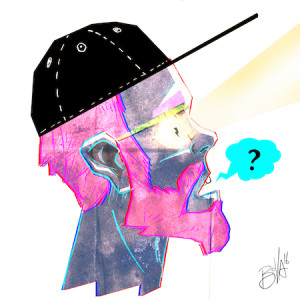 Brennan Bova is an animator, illustrator and cartoonist, living in Halifax Nova Scotia. He draws a bunch and writes a little and plays an awful lot of video games. Some day he'll finish the comics he's working on. To find more of his art check out brennanbova.com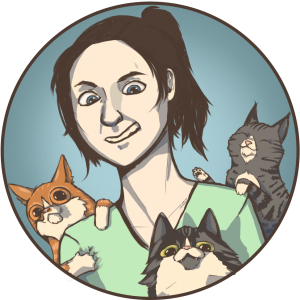 Adrianne Mahon came to Halifax in 2009 to attend NSCAD and have been freelancing since graduating a couple years ago. I've been spending the past couple months reliving my childhood and I'm excited to bring the results to share with everyone for my first time at DCAF!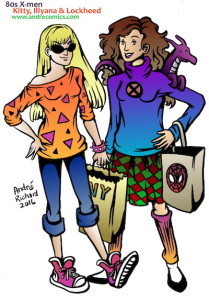 André Richard is a webcartoonist who has created series such as Jeepers, Horse and Cat and FX Stance. You can read his comics online at http://www.andrecomics.com . A new minicomic, "Horse and Cat Throw a Party", will debut at DCAF! He will be taking sketch comissions at the con as well.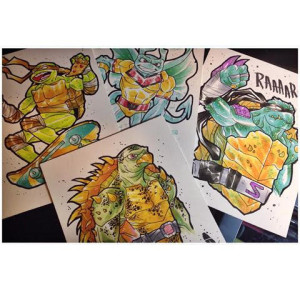 Joshua Whynot is a local artist who has had the pleasure of working with the likes of Usher, Bruno Mars, Owl City, Universal Records, Warner Brothers, the NHL and Nicki Minaj to name a few. For the first time he'll be showcasing some of his personal art, including an art book ; collecting various art, commissions and an adult coloring selection jam packed full of everything geek and nerd related.
You can check out some of his artwork on his personal Instagram https://www.instagram.com/joshuahfx/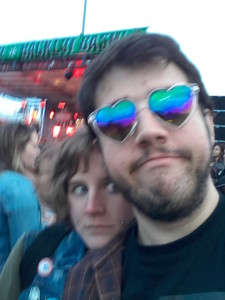 Philippe Hache is an Animator/Artist and you can see their work at:
http://superphil64.newgrounds.com/
http://superphil64.tumblr.com/
Carmen Cameron is an Animator/ComicArtist and you can see their work at:
http://somewhereother.com/