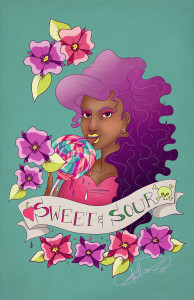 April M Designs is a local illustrator whose work is focused on girl power and femininity. Her comics include "Tales of Poe" and "The Morning Fairy", published by Cove N.
Cove N. is a group of Maritime illustrators collaborating and publishing their own work.
See more of April's work on here.