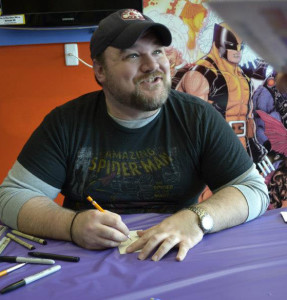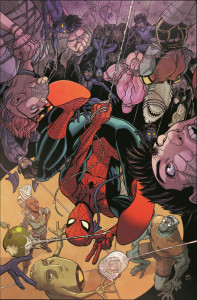 Nick Bradshaw is a freelance illustrator based in New Brunswick and he's worked for several major comic book publishers including Marvel, DC, and Dynamite. Nick worked on several series including Wolverine & the X-men and Guardians of the Galaxy as well as many covers such as Spider-man & the X-men (shown above) and  the Spider-man #1 cover featuring the Halifax Clock Tower.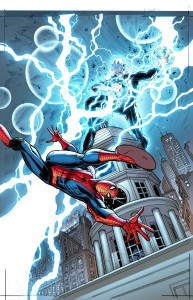 See more of Nick Bradshaw's artwork at his website.
It was recently announced that Nick will be illustrating the brand-new ongoing SPIDEY series launching as part of All-New, All-Different Marvel later this fall! The adventures of teenaged Peter Parker in a new series set within continuity from rising star writer Robbie Thompson (TV's Supernatural, Silk) and blockbuster Marvel Young Gun artist Nick Bradshaw (Wolverine and the X-Men, Guardians of the Galaxy)!