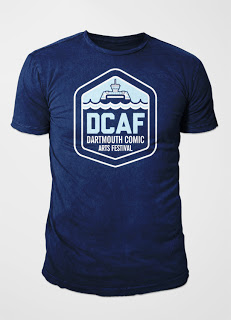 If all goes according to plan, this August 19th will see the launch of
DCAF—the first (hopefully) annual Dartmouth Comic Arts Festival. The
idea for this event is similar to the Toronto Comic Arts Festival
(TCAF) and the Maine Comic Arts Festival (MeCAF), in that it will be
something of a cross between a smaller-sized comic convention and a
crafters' market; a one-day event featuring a wide array of (mostly
local) comic creators, zine-makers, print-makers, and other local
artists selling their own creations, essentially just comics & art.
The location is the Alderney Landing Cultural Centre on the Dartmouth
side of the harbour, home to the Alderney Farmers Market, the Craig
Gallery, and the Alderney Theatre. It's basically where the ferry from
Halifax drops everyone off every half hour or so, and it's connected
to the Alderney Gate Library.
We'll be promoting the heck out of this event at Strange Adventures, and
via flyers, Twitter, Facebook group, and good old fashioned word of mouth.
Hopefully participants will do the same via their own social media outlets!
If you think you might be interested in setting up at this event, or even just
volunteering your time to help make it happen, email Cal
(shop@strangeadventures.com) or Dave (davekhowlett@gmail.com) to get
involved. Even if you just have some ideas on how to make DCAF happen,
or make it better, we'd love to hear from you.
Thanks, and we hope to see all of you there!
Alderney Landing, 11AM – 5PM, Sunday, August 19th, 2012
Free admission! All ages welcome!
It's the first-ever Dartmouth Comic Arts Festival!